How to Get Your Car Ready for Night Driving
October 21, 2022
0 Comments
---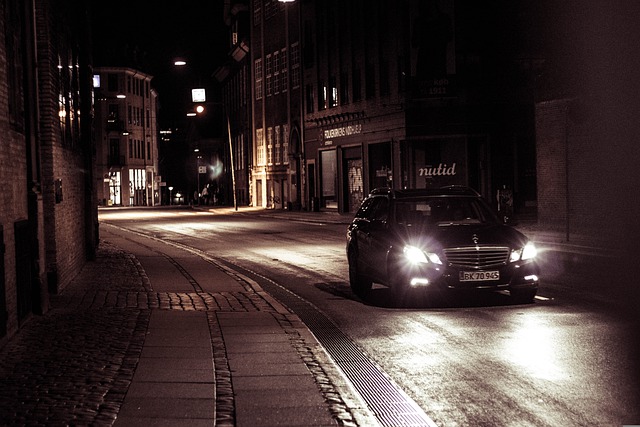 How to Get Your Car Ready for Night Driving
While only around 25% of motor vehicle accidents occur at night, about 50% of fatal car accidents happen at night. It's essential to be careful when driving at night, and prepping your car for night driving is just as important. Preparing your vehicle for night driving ensures a fun and safe experience. Here's how to get your car ready for night driving.
Ensure your headlights are in good condition
Your car's headlights are designed to enhance visibility on the road, especially when driving under less-light conditions, such as at night. Driving with the headlights on is essential to ensuring safety for yourself and other road users. Headlight use is also a legal requirement. The regulations around them include the exact time to use them after sunset and the weather conditions requiring their use. Since the headlight regulations are state-specific, familiarize yourself with your state's laws to ensure compliance.
Inspect your headlights to ensure they're in good condition. If your car is older, it might have halogen headlights. Since they aren't the brightest or energy-efficient, replace them with LED headlights. Consider learning how to align led headlights for proper road illumination and visibility.
Clean the windshield
Windshields can get dirty when driving. The build-up grime may increase the glare from street lights and other cars, making it more challenging to see the road. Clean your windshield to get your vehicle ready for night driving. A damaged windshield can have similar effects, so consider fixing any cracks before going for a drive.
Consider preventive maintenance
Preventive maintenance involves getting your car regularly serviced to reduce the risk of it failing. Oil changes, topping off fluids, changing the brakes, and tire rotations are some of the smallest tasks that make a difference in the long run. Getting manufacturer-recommended maintenance ensures your vehicle performs at its peak. Night drives can be dangerous, especially when a car breaks down in a deserted place.
With proper maintenance, you're guaranteed to get to your destination without hiccups. If your vehicle isn't properly and regularly maintained, it becomes a gas guzzler. Regular preventive maintenance, including tire rotations and oil changes, helps improve gas mileage.
Ensure proper tire pressure
Tires driven under-inflated produce extremely high heat, which can weaken your tires to the point of failure. Proper tire inflation prevents accelerated wear, resulting in premature tire replacement while enhancing safety. At high speeds, rapidly deflating tires may lead to loss of vehicle control.
Overinflated tires lead to harsh ride quality, causing uneven tire wear. Ensuring your vehicle tires are correctly inflated for night driving improves fuel economy, provides better handling, and gives you more dependable traction and a comfortable ride. Always keep your tires inflated as per the vehicle manufacturer's recommendations.
Ensure a healthy car battery
A vehicle battery is essential for your car's life; if neglected, it might severely damage other parts or shut it down completely. It's your vehicle's central power hub for everything electrical. Besides powering the electrical components, a battery keeps your car's electrical current steady, ensuring your vehicle starts and has sufficient electricity to keep running. Test your car battery before a night driver to ensure it's healthy. If not, get it replaced to provide a fun and safe ride.
Endnote
While night drives require you to be careful, how you prepare your vehicle is crucial in ensuring a memorable experience. Use these tips to get your car ready for night driving.