The commercial driving industry is an ideal opportunity to begin your driver career as a passionate traveler.
However, it's not easy to enter this industry.
In order to drive commercial vehicles you must be having a Commercial Driver's License (CDL).
The CDL ensures that the drivers are trained and qualified enough to drive high capacity commercial vehicles.
The CDL is issued by the Department of Transportation (DoT).
The rules and regulations for obtaining a CDL vary from state to state, however to get a CDL there are certain basic requirements that an applicant must full fill.
All license classes (A, B, and C) have the same basic requirements. However, there are additional requirements for each license class which we'll go through a little later.
The minimum age to obtain an intra-state CDL is 18 years while for an inter-state CDL you have to be at least 21 years old.
Paperwork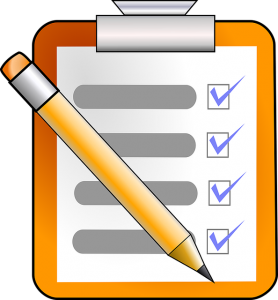 You will have to: submit your state's CDL Application and pay the appropriate fee; provide identity and social security number verification (check your state's requirements); provide proof of state and US residency; submit a completed Medical Examination Report Form and Medical Examiner's Certificate Form; Pass a vision test; pass a knowledge exam.
After passing the exam, you will be issued a Commercial Learner's Permit (CLP). You will have to wait a minimum of 14 days before you can schedule your CDL road skills examination.
You will have to go through a pre-trip inspection. Once you are done with that, you will be able to pass the road skills and driving examination (you must bring your own vehicle).
After passing, you will have to pay the necessary fees for your new CDL (Optionally, submit a 10 Year Record Check, if you've had a driver's license in any state or jurisdiction other than the one where you are applying for your CDL).
State To State
Although, there are different types of commercial drivers license and the requirements may vary by state, many of them are universal for all of the states, some of them are even federally mandated.
For example, it is a federal law that you must be 21 years of age or older to drive commercially interstate. However, many states will issue a CDL strictly for intrastate driving for those who are 18 or older. That is, why it is important to check your state's regulations.
When you are completely prepared to apply for your CDL, and you've filled out your state's CDL application, you will need to provide proof of your social security number, your identity and your residency.
Exams
Once you have provided all necessary documents, you ought to pass the exams.
First, you must pass a vision exam and a knowledge exam. After you pass these, you will receive your commercial learner's permit (CLP).
The Code of Federal Regulations states that you must have your CLP for a minimum of 14 days before you can take your road skills test, and the maximum amount of time you can hold a CLP is 180 days. However, the Federal Motor Carrier Safety Administration is currently considering extending this to 365 days.
Medicals
As far as the medical forms are concerned, drivers are required to fill out the medical history portion of the Medical Examination Report (MER) Form, MCSA-5875.
If the Medical Examiner determines that the driver examined is physically qualified to drive a commercial motor vehicle in accordance with the physical qualification standards, the Medical Examiner will complete and provide the driver with a Medical Examiner's Certificate (MEC), Form MCSA-5876.
According to guidelines issued by DoT, there are three different classes of CDL depending upon the type of vehicle to be operated.
Class A License
You have to get this type of a license if you are driving a combination of vehicles with a weight of over 26,000 pounds, and the vehicle that is being towed is over 10,000 pounds.
For many states, this would include commercial vehicles that have trailers or semi-trailers with two or more axles.
To be able to get a Class A License you need to do get through all of the requirements needed to get a CDL which we have discussed earlier.
Depending on your particular vehicle, you may need to take extra endorsement exams. Firstly, you need to bring a class A vehicle to your driving skills test.
You may want or need to take the double-triple endorsement exam, which allows you to drive with double and triple trailers, and the combinations endorsement exam.
If your vehicle has air brakes, you'll also need to take the air brakes endorsement test.
Class B License
Needed in order to drive single vehicles with a GVWR of 26,001 or more pounds, or any such vehicle towing a vehicle 10,000 pounds GVWR or less.
You are required to get all the paperwork done and bring a class B vehicle to your road skills test.
If you decide to drive a tank vehicle or one with air brakes, you will need to get endorsements.
Class C License
With this kind of license you will be able to drive vehicles with a GVWR or GCWR less than 26,001 pounds.
Class C is strictly for vehicles designed to carry 16 or more people (including the driver), or carrying hazardous materials requiring the vehicle to display placards.
The process of how to get a class C license is very similar to the class A or class B licenses though it depends on which type of vehicle you will be driving.
If you are just transporting passengers, you will need the passenger transport endorsement.
For driving a school bus, you'll need the school bus driver endorsement. For hazardous materials transporting, you'll need the Hazmat endorsement.
For hazardous materials, you will also need to undergo additional state and/or TSA background checks.
Overall, these are the factors that a future truck driver should consider and follow in order to apply for a Commercial Driver's License.
You should also keep in mind, that the most important element needed, is your determination and dedication.
Good luck!
What next? Once you're up and running you'll want a good CB Radio to communicate with other drivers and logistics, and a good dash cam for your truck for added protection.
Home