If your car is leaving oil spots behind in your driveway, or you see a leaky engine block when you look underneath your vehicle, chances are you have a leak in the rear main seal.
This issue can cause a number of problems for your car if left untreated, but having it fixed by a mechanic can cost you upwards of $1,000!
Fortunately, there is a way that you can prepare the damage caused by a rear main seal leak so that you can prevent further damage from your car, and you won't have to spend a tremendous amount of money. How? – With Blue Devil's Rear Main Seal Stop Leak.
This product is specially formulated to permanently seal off the rear mains of your engine permanently. Once added, it immediately repairs and seals off leaks in the rear mains and gaskets.
---
There are a lot of products on the market that claim to seal off and repair leaks in an engine's main seal; however, few of them actually deliver what they claim they will. Blue Devil's Rear Main Seal Stop Leak is specially formulated to actually live up to its claims.
This heavy base stock formula, which is surprisingly light, instantly repairs leaks in both gas and diesel engines.
It's formulated with light polymers and solvents that swell, soften, and revitalize oil seals.
It literally restores dried, shrunken and cracked rubber seals that lead to rear main leaks.
Unlike other rear main sealer formulas, Blue Devil's is completely free of harsh chemical additives, such as petroleum distillates, which can destroy seals in the rear main. so there is no need to worry that it will cause any further damage to your engine.
---
Using Blue Devil's Rear Main Sealer is extremely easy.
Simply

turn off

your vehicle's engine and allow it to cool.
Pour 1 bottle of this rear main sealer directly into the engine and start it back up.
Drive your vehicle as you normally would and the rear main sealer will get to work.
It can seal leaks in the main seal within a few hours of driving, though it may take up to 2 days for it to work completely.
A single 8 ounce bottle of Blue Devil Rear Main Sealer treats up to 8 quarts of oil in both diesel and gas vehicles that use either conventional or synthetic oils.
There's no need to re-add it when you change your oil because this formula permanently repairs seals, restoring them to their original condition while you are driving.
If leaks do persist after adding the product, you can contact technical support for assistance.
---
There are a number of notable benefits associated with Blue Devil's Rear Main Sealer. These benefits include:
It's guaranteed to completely and permanently stop leaks in gasoline and diesel engine rear main seals.
It restores and revitalizes dried, shrunken and cracked rubber seals.
It can be used to repair leaks in timing covers.
It's extremely easy to use: simply add it into your engine oil and gaskets will be restored and sealed.
It mixed in with the oil, yet it remains in the system, so once it's been added, there's no need to add it again.
It's free of harsh chemicals, such as petroleum distillates.
---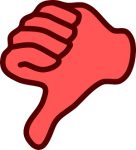 The only con associated with this product is that some users have reported that on occasion it doesn't work perfectly.
With so many positive reviews, and given the price, we're going to take this feedback with a pinch of salt.
---
Currently on Amazon there are a total of 146 reviews for this product. Of those reviews, 51 percent are 5 stars out of 5 (which is excellent) with very few users giving it less than 4 stars.
Those who are happy with the product say that it successfully stops leaks and that it lasts.
Those who were not so happy with it report that it doesn't work quite as well as it claims.
---
Though there are a few mixed reviews, if you find leaks in your rear main seal, it is definitely worth trying out to save you a small fortune.
Given the fact that it is safe for your engine and it is easy to use, if it does stop the leak, it can end up saving you a tremendous amount of money and further damage to your car.
Available for less than $12, and with FREE SHIPPING, this comes highly recommended.
---
Hopefully that was a helpful overview.
For a handy guide on how to repair a rear main seal check out this great post from Hemmings Motor News.
Or check out our K Seal review here.