9 Tips to Help You Choose the Right Vehicle Wrap Design
---
9 Tips to Help You Choose the Right Vehicle Wrap Design
Advertising can be an expensive endeavor for any business, especially smaller start-ups that are just trying to get their name and their brand out into the market. You will find that one of the most common and effective ways to get your business name in front of your potential customer base is to use a vehicle wrap.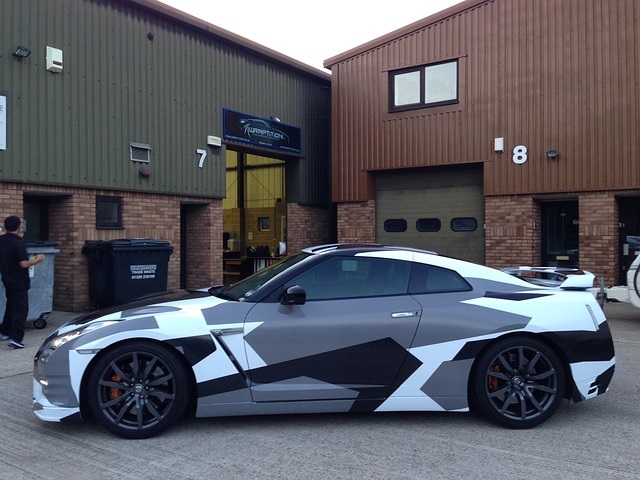 Here are nine tips to help you choose the right vehicle wrap design:
Measurements: The first thing that you will want to do is take measurements of the vehicle that you plan to wrap. If you are ordering through an online retailer, such as Wrapmate, you will want to measure every side of the vehicle, and then take detailed pictures. Pictures that are clear and straight on (no angle shots) to ensure that anybody contours are accounted for.
Brand and Market: When you work on the design of the vehicle wrap you will want to make sure that it represents your brand, and it must be clear regarding what the market is. A name without any indication of what your business does will result in failure for your campaign.
Competitors: You will want to check out what the competition has done with their designs. You are not checking out the others to copy their designs, but rather to understand what they have done so you can have a unique business vehicle wrap designed and installed.
Flashy Colors: When you are designing your wrap, you will want to make sure that it has bright colors that will catch the attention of people passing by. It should be a combination of colors that stand out, not just one straight color.
Bold Letters: Any wording that you have included into the design of the vehicle wrap will need to be in bold. For the best visibility it will need to be all bold with an easily readable font.
Full Size Design: The bigger your vehicle is, the bigger the wrap needs to be. Your vehicle wrap should cover the entire vehicle, not just a small section of it, like the upper corner of the outside of a trailer wall.
Amaze and Inspire: The design of your wrap needs to be high quality, and should also inspire them to take action, such as calling you for your services.
Not Too Crowded: You will not want to crowd the design on your vehicle, as it will make it difficult for people to understand what is trying to be advertised.
Think Ahead: When the vehicle wrap is put on, you will want to visualize how it will look from every angle, and how it looks when a door is open, or when the food truck is ready for business.
These are the top nine things to look for when designing the perfect vehicle wrap. It needs to represent your brand with an eye-catching appeal while representing what your company stands for. It should also be high quality to represent the elevated level of your service or products.